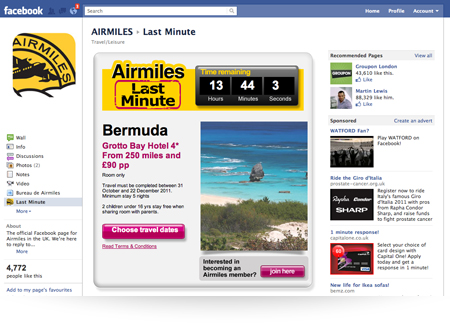 Interesting article about Airmiles and Facebook.
Further evidence (should it be needed!) that social media is a vital part of the relationship between businesses and their customers. Interviewed in Marketing magazine, Airmiles say that "with statistics revealing 50% of UK Facebook users log on each day, and with many of our members regularly using online media to search for good deals, Airmiles has this launched the app to give instant access to the best travel and reward deals."
This is a well thought-out and well-targeted campaign. Airmiles have recognised that people search for travel deals online – so have taken their offers directly to them via Facebook rather than waiting to be found elsewhere.
.
Tags: social media