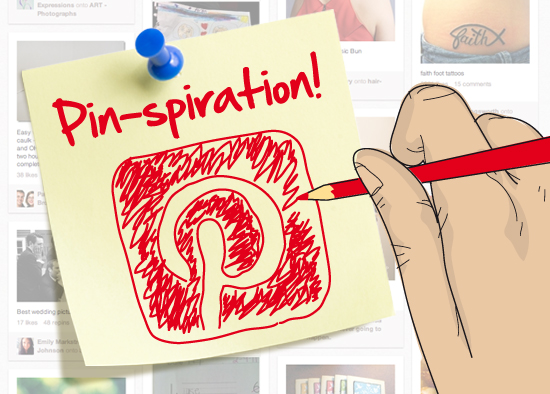 Pinterest is a fast growing social network, primarily focused on sharing imagery and videos. Just when you thought there was no more room for a New Social Media – Pinterest still managed to bring something new to the table.
Pinterest uses a theme based setup for users to create "Boards" on a particular subject which you can then add related items to. The pin feature is very easy to use and allows you to enter a web address and upload directly from your computer or mobile device. Like other big social media platforms you can feature a Pinterest button on your website which is a must have for sites with an eye catching and vast collection of imagery.
Benefits for businesses?
This is a great tool for promoting your website, you can use your own on-site imagery, or re-pin general Facebook/ Google Plus imagery and videos.
Having a focused area is great for attracting followers because users can choose to follow individually themed boards. This is fantastic for defining your site's different sections and categories.
You can also browse the site for Inspiration – you're able to find similar areas to yours – and see what's HOT and what's NOT. The better the imagery the more traffic you will receive. In essence, Pinterest is promoting lifestyle imagery that can help define your company's overall image.
Like other social networking this is another way to increase traffic to your site, and will in turn increase the amount of inbound links, essential for improving SEO.
So don't get left behind start a Pinterest account today!